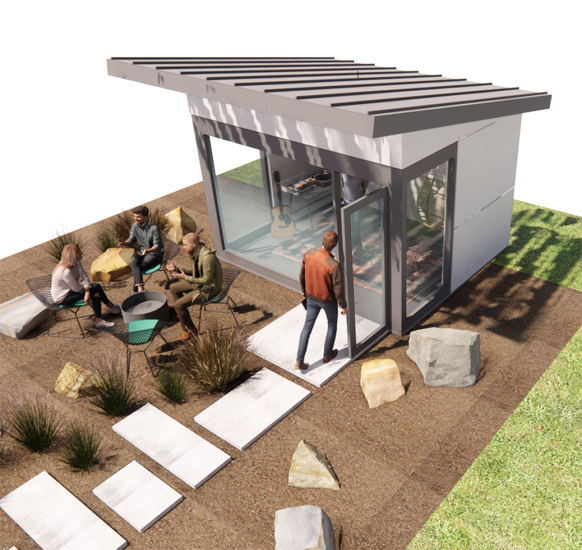 THE HUB MODEL
Delivering a beautifully constructed interior and exterior space dedicated to optimizing your lifestyle. Wrapping the front with windows allows you to capture lighting and a view. A half-vaulted ceiling helps create an expansive and engaging space.
Features
• Standing Seam metal roof
• Cement Fiber siding
• Luxury vinyl tile or carpet flooring
• Multiple Interior finish options available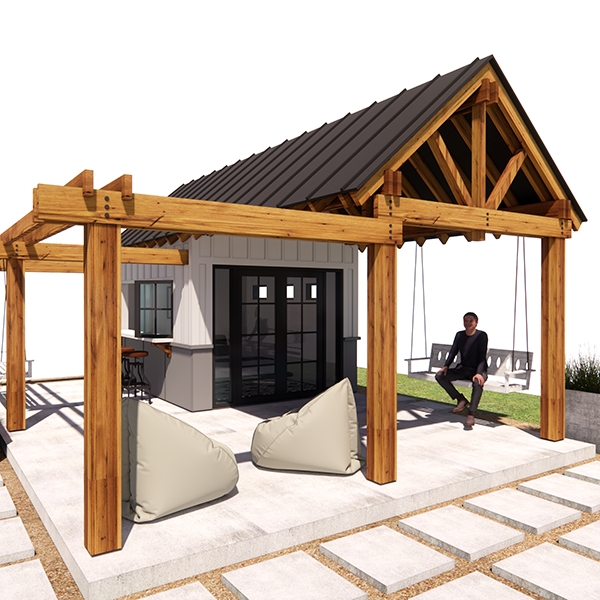 THE RETREAT MODEL
Upgrade your backyard to capture entertainment, comfort, and productivity in a single space. High-vaulted ceilings coupled with a powerful exterior will transform your backyard into a luxurious environment.*Featured with extended roof, wood pergola, and decking.
Features
• Featured with optional roof extension, pergola and pass-through window.
• Door selection to meet your needs
• Interior vaulted ceiling
• Decorative lighting options
Our Purpose
To provide an extension of your home. A functional space dedicated to your lifestyle, dreams, and goals. With ease of design and ordering, our focus is on good old fashion customer service and love for helping people achieve their desired space.
It's fun, it's exciting and best of all, it's attainable!
Shed Life is here to elevate your life.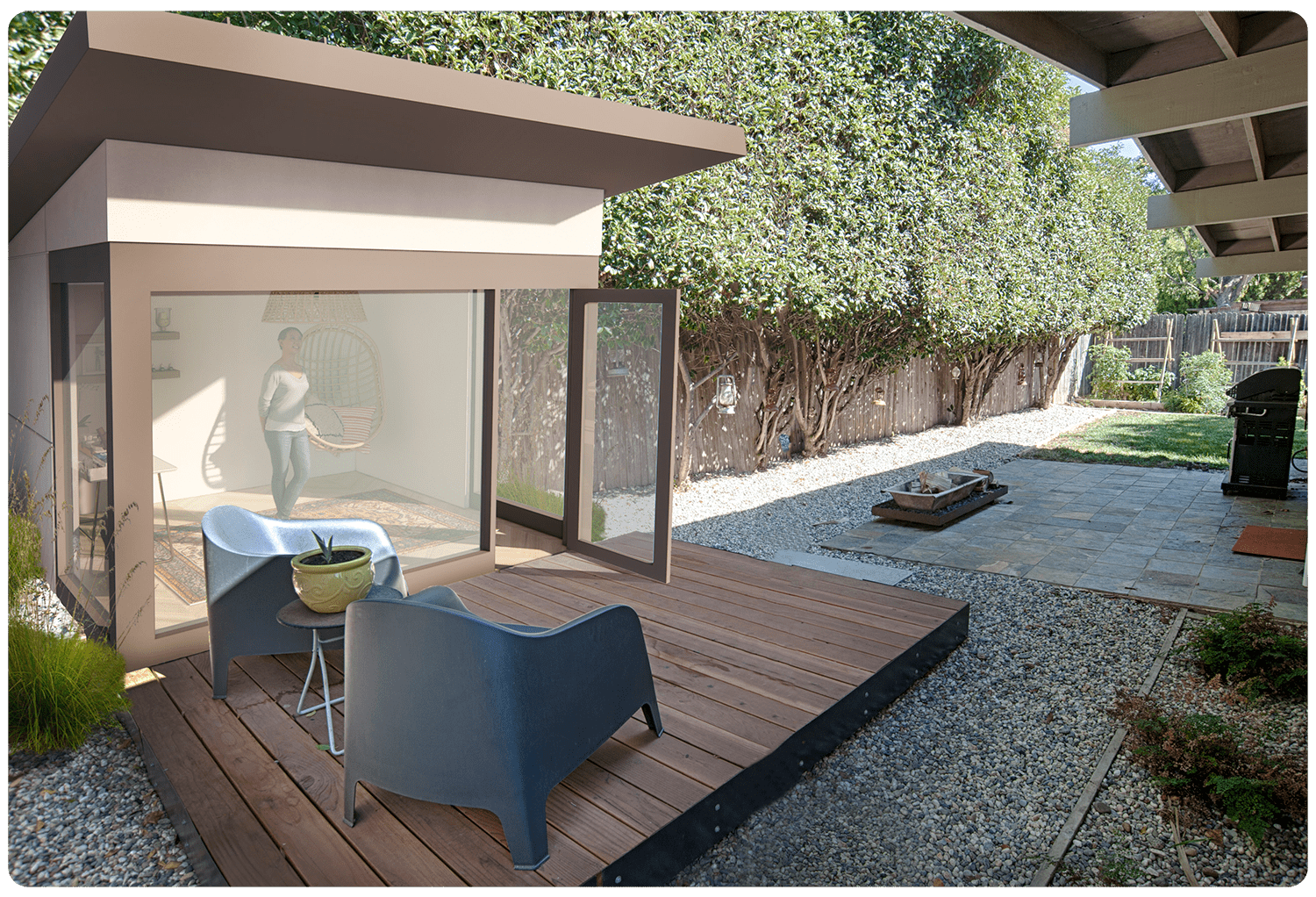 Why get a shed?
In early 2020 our lives drastically changed and we saw an evolution of our daily routines. Instead of sending our kids off to school followed with a morning commute to the office, we found ourselves clearing out space to create a makeshift office or home gym.
Your space is limited. Shed Life is the solution!
We are here to transform your backyard to give you a space to enjoy your best life. Whether that's where you meditate, take a conference call, spend time with loved ones, or all of the above; the opportunities are endless and the benefits are ever-present. Why wouldn't you get one? We help with design, permits, financing, and have a dream team ready to make your Shed Life come to life!
Interested in your own extra space?
Contact us today to get started.